Keene High School - Keene, New Hampshire


Class of 1971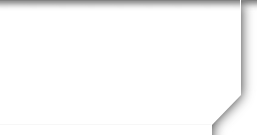 45th and 50th Reunion Survey
Our 45th Reunion is over and it was a blast. Thank you for all of the positive comments!
Please take a moment to complete this survey...let us know your preferences - and be as specific as possible with your answers.
Classmates will be able to view collective group results but WILL NOT be able to view each Classmate's specific answers. (Although we have included an OPTIONAL place if you wish to share your name.)
Thank you!
You must be a member to submit this survey. If you are a member please log in first. You can't submit this form until you've logged in.
* Answer Required

1)
* Which 45th Reunion weekend event(s) did you attend?



| | |
| --- | --- |
| | Friday night at the Italian Club |

| | |
| --- | --- |
| | Saturday morning tour of Keene High School |

| | |
| --- | --- |
| | Saturday morning wine tasting at Poocham Hill Winery |

| | |
| --- | --- |
| | 45th Reunion at Courtyard Marriott |
| | |
| --- | --- |
| 2) | What did you like about our 45th...and what did you enjoy the most? |
| | |
| --- | --- |
| 3) | Do you feel the cost to attend was reasonable (considering the ticket price included the ballroom rental, appetizers, buffet with 3 entree choices, bartender, DJ, dance floor, AV projector/screen, etc., as well as taxes for same...and the costs of design, printing and mailing of the Save the Date postcard and invitations)? |
| | |
| --- | --- |
| 4) | What features about our 45th should we keep for our 50th? |
| | |
| --- | --- |
| 5) | What features about our 45th should we change for our 50th? |
| | |
| --- | --- |
| 6) | What month would be best for our 50th and why? |
| | |
| --- | --- |
| 7) | Should our 50th be dressy or casual? |
| | |
| --- | --- |
| 8) | Where should we hold our 50th? |
| | |
| --- | --- |
| 9) | What activities should we offer during our 50th Reunion weekend? |
| | |
| --- | --- |
| 10) | What would it take to get you to attend our 50th Reunion? |
| | |
| --- | --- |
| 12) | OPTIONAL - if you WISH to include your name with your comments, you are welcome to do so. |