Keene High School - Keene, New Hampshire


Class of 1971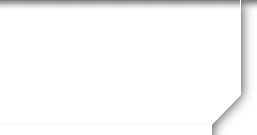 50th - Picnic Menu Sunday 9/18
Hello '71 Classmates!
We are excited to announce that the Salt & Lime Food trailer in Keene has been selected to provide the food for our Sunday picnic at the Elks Camp! The Camp is located at 266 East Surry Road and our picnic is from 11:30 am - 4:00 pm. Food will be available from 12:00-2:00 pm. (Please bring your own beverages.)
Here is the menu for our picnic:
KHS Class of '71 Picnic Menu - September 18, 2022
Selections by Salt & Lime, Keene, NH www.saltandlimenh.com
Sweet & sour chicken tacos
2 grilled corn tortillas with sweet & sour grilled/pulled chicken, slaw, ponzu sweet chili sauce, crunchy wontons
Buffalo cauliflower tacos
2 grilled corn tortillas with Buffalo style grilled cauliflower, slaw, pickled veg, sweet chili Buffalo sauce
Pad Thai street fries
Hand cut fries topped with ginger lime savoy slaw, sweet chili peanut sauce, house pickled veg and crushed peanuts
Emerald Street fries – with or without chorizo
House made chorizo, house made pickled vegetables, fresh farmers cheese and garlic/vinegar aioli
All Snagged Up
House made sausage in a grilled bun topped with Archway Farm bacon, Trailer Cheese (house made queso sauce), house made pickled onions, ponzu sweet chili sauce, garlic/vinegar aioli, maple mustard and house made Fritos
Bangkok banger sausage
House made sausage topped with ginger/lime slaw, pickled egg, ponzu sweet chili sauce, fresh herbs and crunchy wontons
NOTE: Please indicate your plans to attend on the KHS '71 Reunion invitation response card. There is no charge for the picnic, but donations are appreciated. For those who choose to, we will accept donations at the check-in table.