Keene High School - Keene, New Hampshire


Class of 1971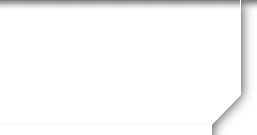 KHS School Songs
Remember these? Do you find yourself singing them in your head after you read them?
THE ORANGE AND THE BLACK
Although Yale has always favored, the Violet's dark blue, and the many sons of Harvard, to the Crimson Rose are true. We will own the Lillies slender, nor honor shall they lack, while Keene High stands defender of the Orange and the Black!
Through the four long years of school life, 'mid scenes we love so well, and the mystic charms of knowledge we so vainly seek to spell, we will win athletic vic-t'ries on football field and track, and fight for dear old Keene High and the Orange and the Black!
Click below for PDF which includes the choral arrangements:
PEP RALLIES/FIGHT CHEER
They always call him Mr. Blackbird;
They always call him Mr. B.
He can run and he can throw;
Just give him the ball and look at him go!
Hip Hip Hooray for Mr. Blackbird;
He's gonna beat em today;
So, let's give a great big cheer
for the hero of the year;
It's Mr. Blackbird of Keene High!