Keene High School - Keene, New Hampshire


Class of 1971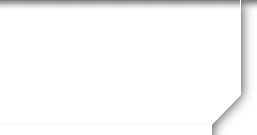 KHS Cafeteria Favorite Recipes
Thanks to Cindy Grout, a member of the Facebook group - What do you remember most about growing up in Keene, N.H.? - for posting these favorite recipes!
KEENE HIGH SCHOOL CHOCOLATE CAKE
(Makes 9x13 sprayed pan)
3 Cups Flour
1 Tsp salt
2 Cups Sugar
3/4 Cup Oil (Wesson Oil)
6 Tbls Baking Cocoa
2 Tbls Vinegar
2 Tsp Vanilla
2 Tsp Baking Soda
2 Cups Cold Water
Put ingredients in bowl in order given.
Beat well.
Bake at 375 degrees for 40 minutes.
* Has to be Wesson oil..works best.
Frost with your favorite frosting recipe.
Note: There's been some discussion in that group about the flavor of frosting that different alumni recall - some say white, some say chocolate, and someone said peanut butter.
Try it - and let us know - info@keene71.com ... is it like the cake you remember in our cafeteria? What flavor frosting do you recall?
And...many say that they were always told it was a mayonnaise cake!
KEENE HIGH SCHOOL FRENCH SALAD DRESSING

1/2 C Ketchup
1 C Oil
1Med Onion Chopped
1/2 C Sugar
1/3 C Cider Vinegar
1 Tblsp Worcestershire Sauce
1tsp salt
1/8 tsp pepper
Dash of ground cloves

Mix all together and store in refer. Approx 2 cups.
Want to chat with your classmates about these memories? Just click on the link Classmate Conversations, click on Add/Edit Forum and start a conversation!