Keene High School - Keene, New Hampshire


Class of 1971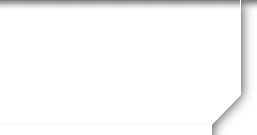 KHS '71 Abbott Scholarship
The establishment of the KHS Class of '71 Scholarship:
At our 40th Reunion, we discussed forming a scholarship, to be awarded to a deserving senior at Keene High School. In order to fund the scholarship, Classmates may make a donation to the Class in any amount.
Recognizing that we needed to establish a Scholarship Committee, we asked our classmates to let us know if they were interested in serving on it.
Our Scholarship Committee is currently comprised of Wendy Olmstead Worley, Susan Hildreth Silver, and Thomas Cross.
The Committee immediately set to work establishing the criteria that a student would need to meet in order to earn the scholarship.
Our Committee contacts Keene High School to receive the applications and, after careful consideration of the applicants, our Committee selects the recipient.
====================================================================================
KHS Class of 1971 Ellen Konides Abbott Scholarship
In July 2021, an anonymous donor gave our Class a scholarship donation of $2,500. Each year, for the next 5 years, this generous gift will allow us to award a $500 scholarship to a student at Keene High School. The donor requested that this scholarship be given out in honor of Ellen Konides Abbott, who passed away suddenly on February 21, 2021. The name of the scholarship is: KHS Class of 1971 Ellen Konides Abbott Scholarship and the first award will be made in June 2022.