Keene High School - Keene, New Hampshire


Class of 1971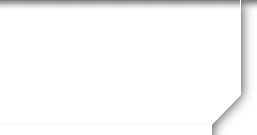 KHS '71 Abbott Scholarship
KHS Class of 1971 Ellen Konides Abbott Scholarship
In July 2021, an anonymous donor gave our Class a scholarship donation of $2,500. Each year, for the next 5 years, this generous gift will allow us to award a $500 scholarship to a student at Keene High School. The donor requested that this scholarship be given out in honor of Ellen Konides Abbott, who passed away suddenly on February 21, 2021. The name of the scholarship is: KHS Class of 1971 Ellen Konides Abbott Scholarship and the first award to be made in June 2022.
====================================================================================
June 2022 Scholarship Award
It is with great pleasure we announce the name of the Ellen Konides Abbott Class of 1971 Scholarship for 2022. The student's name is Kelcie Marshall. She was shown to exemplify all of the traits we look for when deciding who is worthy of this scholarship; grade point average of a B or better (Kelcie's is 4.019), ranked 41 out of 330 in her class, participated in extracurricular activities in school and the community, outstanding academic and character references, and those traits which Ellen possessed; hard work, perseverance, empathy, and an advocate to those in need. I know Ellen would have been pleased with our choice.
Kelcie will be attending Bentley University in the Fall where she will major in Accounting and Business. Kelcie has received scholarships and grants which total $53, 345 per year. She will be subsidizing the rest of her cost for her education with Parent Plus and the Stafford Student Loan.
Some of Kelcie's involvement in school along with honors she received while at KHS included the National Honor Society, National Art Society, Student Athlete Leadership Council, class counsel, student council, and varsity Lacrosse. She maintained her GPA and participated in these activities while she worked for 20 hours per week at Price Chopper. Kudos to Kelcie!
Our class would not be able to award these scholarships without the financial help from all of our classmates and an anonymous donation. Thank you. Please do not disregard donating to this scholarship. Right now we can continue awarding this scholarship with the money we have for 4 more years. Many of us are retired and have done very well in our lives to be able to donate to this worthy cause. The money also keeps the cost of our reunions lower as prices continue to increase, especially where small businesses are trying to continue to recoup their losses from the Covid-19 shutdown.
Thank you all for your continued support.
Fondly,
The Scholarship Committee: Wendy Olmstead Worley, Susan Hildreth Silver, and Thomas Cross
====================================================================================
The establishment of the KHS Class of '71 Scholarship:
At our 40th Reunion, we discussed forming a scholarship, to be awarded to a deserving senior at Keene High School. In order to fund the scholarship, Classmates may make a donation to the Class in any amount.
Recognizing that we needed to establish a Scholarship Committee, we asked our classmates to let us know if they were interested in serving on it.
Our Scholarship Committee is currently comprised of Wendy Olmstead Worley, Susan Hildreth Silver, and Thomas Cross.
The Committee immediately set to work establishing the criteria that a student would need to meet in order to earn the scholarship.
Our Committee contacts Keene High School to receive the applications and, after careful consideration of the applicants, our Committee selects the recipient.
====================================================================================