Keene High School - Keene, New Hampshire


Class of 1971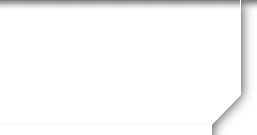 William Coppola
Profile Updated:
January 30, 2020
| | |
| --- | --- |
| Residing In: | Cohasset, MA USA |
| | |
| --- | --- |
| Current occupation: | Mainframe systems. |
| | |
| --- | --- |
| Children: | yes, 3 daughters (God has a sense of humor!). |
Yes! Attending Reunion
Previous occupations, etc.:
Auto re-conditioner, screw slotter, assembler/cobol programmer.
Fairbanks grocery store!, Fairfield motors, Central Screw!, Troy Mills, Sears Corporate, SMCC, AIM, ITT/Sheraton, State Street Corp., RBS Citizens, MIB.
Grandchildren:
#1 grandson born 01/18/2020!
Grade school/junior high school:
St. Joe's
College/Secondary Education:
Quinnipiac
Comments:
Bumped into Coach Purbeck's daughter Nancy and she told me they named the gym after him. Very cool gesture and recognition for a terrific coach and gentle man.
School story:
Having Mr. (Guy) Burrill AND Mrs. (Hortense) Burrill! I can still hear the quarter bouncing off the desk from mister, as he tried to wake me up. I can still see the silver braid around Mrs. Burrill's head.
Miss Drugg telling us that her class planted the trees at the track (in the 1930's).
Doing science labs with girl partners--I was pretty smart back then.
My favorite memory of Keene High School:
The Sprites at high school dance.
Chocolate cake in the cafeteria!
Becoming friends with so many people I didn't know in grade school (St. Joe's was in its' own world, don't ya know!).
Blackbirds on the warpath, ooh, aah!
Getting a ride home from Mr. Allen in his MG Midget (what a site!).
My least favorite memory of Keene High School:
Electra Espiefs
Favorite hangouts:
The bus stop, the trestle, Newman Center, Nate & Ginny's, Fish, dances at the Rec and high school and that place (The Ridge of course!) at Sullivan golf course. Central Square when all the bikes came through for Loudon.
Ward five. Who didn't love Butler Court when it was (almost) all Italians? Beach Hill on my bicycle, Spofford Lake when there was a drive-in, Dog n' Suds, Zinn's Bowling Lanes. The bus stop again.
Teacher(s) who influenced me the most at KHS:
Mrs. Judy Ward (math), who stood up to me and made me 'turn a page' in my life!
Mr. Bushey, who taught me to take my lumps when I deserved it (see above).
Mrs. Tisdale, who guided me into college when I wasn't sure.
Mrs. Palmer, just for being Mrs. Palmer.
My first car was a:
1966 Mustang (dark blue), then a 1968 Olds Cutlass Supreme (black over willow gold).
What I did right after high school:
A year off, then college.
States I've lived in since graduation:
CT, IL, MA
Favorite vacation spot(s):
M. Vineyard, Utah, Yellowstone, Arches NP, Grand Canyon, and Scotland is very special.
Places I'd like to travel:
every state I haven't already visited
Favorite music:
Grateful Dead.
MoJo Hand..."nobody wants to get involved, nobody wants to mess around...".
Cool things I've done:
Having my own family.
Staying EXACTLY the same as I was in 1971 (sure!).
Being 25 feet from Brian Wilson while he sang ALL the great Beach Boys tunes (in 2009).
Seeing the Grateful Dead in the 70's.
Driving thru Monument Valley.
Re-visiting the Grand Canyon after 30+ years.
(just happened) Attending my oldest daughters college graduation!
Having two children attending college at the same time!
On my Bucket List:
If I could only find that '68 cutlass I had again!
What I would like my legacy to be:
Thought of as being kind to others, respectful of my elders, and a good father.
The TV show that best describes my life:
Prometheus And Bob. Any three stooges episode with Curly.
Words of wisdom:
Don't lie; behave!
Be good; if you can't be good, be careful (from my mother).
I'm on Facebook with the user name:
Bill Coppola
I'm on Linkedin with the user name:
Bill Coppola
I'm on Twitter:
coppolawd
One of the nicest guys I remember from high school. Used to see him and Dickie Cassin a lot on Kendall Road. I swear I saw him score 60 points in a CYO game once. So sorry for this loss.
Hey Donna, sorry for the late happy happy. Birthday that is!!!